---
Store and Share Your Precious Memories with Our Digital Memory Frame


Introducing our Digital Memory Frame – the perfect solution for storing and sharing your precious memories. With our frame, you can easily upload your favorite videos and watch them anytime, anywhere. Whether it's a baby's first steps, a family vacation, or a special occasion, our memory frame makes it easy to relive those cherished moments.

The frame features a high-resolution display that showcases your videos in stunning clarity. It's easy to use and can be controlled with a simple touch of a button.

Our memory frame also comes with advanced features such as cloud backup, so you can access your videos from anywhere in the world. You can also share your videos with family and friends by sending them a link or inviting them to view your collection.


At Cosmos Universe, we believe that memories are the most precious things we have. That's why we've designed our memory frame to be the ultimate storage and sharing solution for families, new parents, and grandparents. With our frame, you can keep your memories alive forever.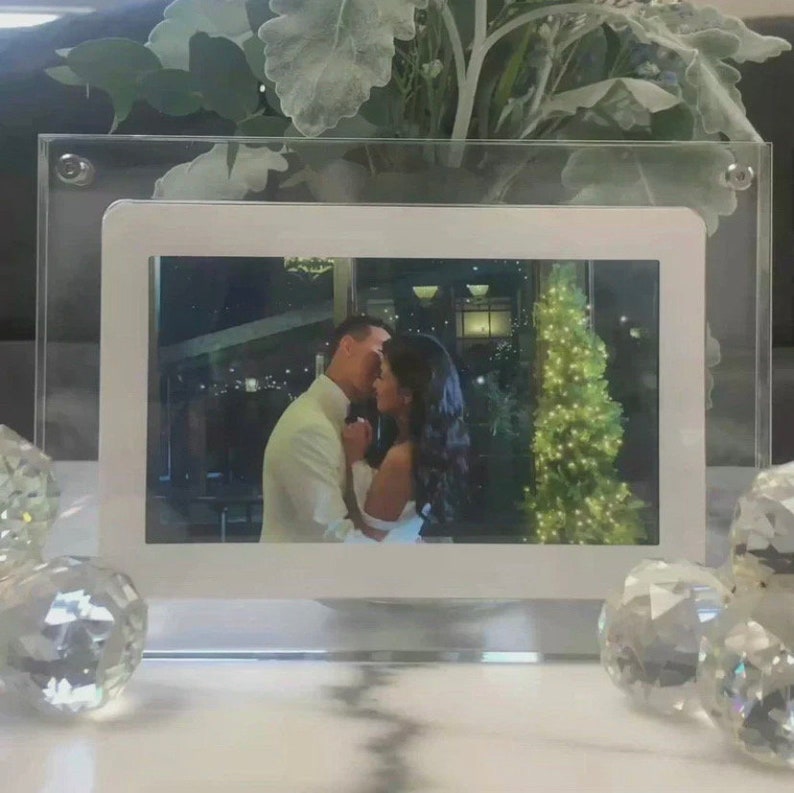 Order your Digital Memory Frame today and start reliving your favorite moments again and again.
PRODUCT SPECIFICATIONS: 
- 1GB capacity ( Up to 100 Videos & Photos at once )
- Change Photos / Videos anytime
- Battery time 30h with our
Frame Charger
. 3h without.
- 13 cm / 5 inch Screen
- 16 cm / 6 inch Frame