---
Smart LED HexaSync Light Panels
Elevate your space with the cutting-edge innovation of ChromaFlow™ HexaSync Light Panels. These Smart LED wall panels redefine ambiance, allowing you to craft captivating visual experiences that transform any room. With their synchronized lighting technology, the possibilities are limitless. Immerse yourself in a symphony of colors, moods, and atmospheres that adapt to your every moment.
Key Features:

HexaSync Brilliance: Experience the magic of perfectly synchronized lighting across every panel. Achieve seamless transitions and dynamic light shows that captivate the senses.

Intuitive Control: Take full command with intuitive controls through our user-friendly app. Effortlessly customize colors, effects, and schedules to suit your mood and occasion.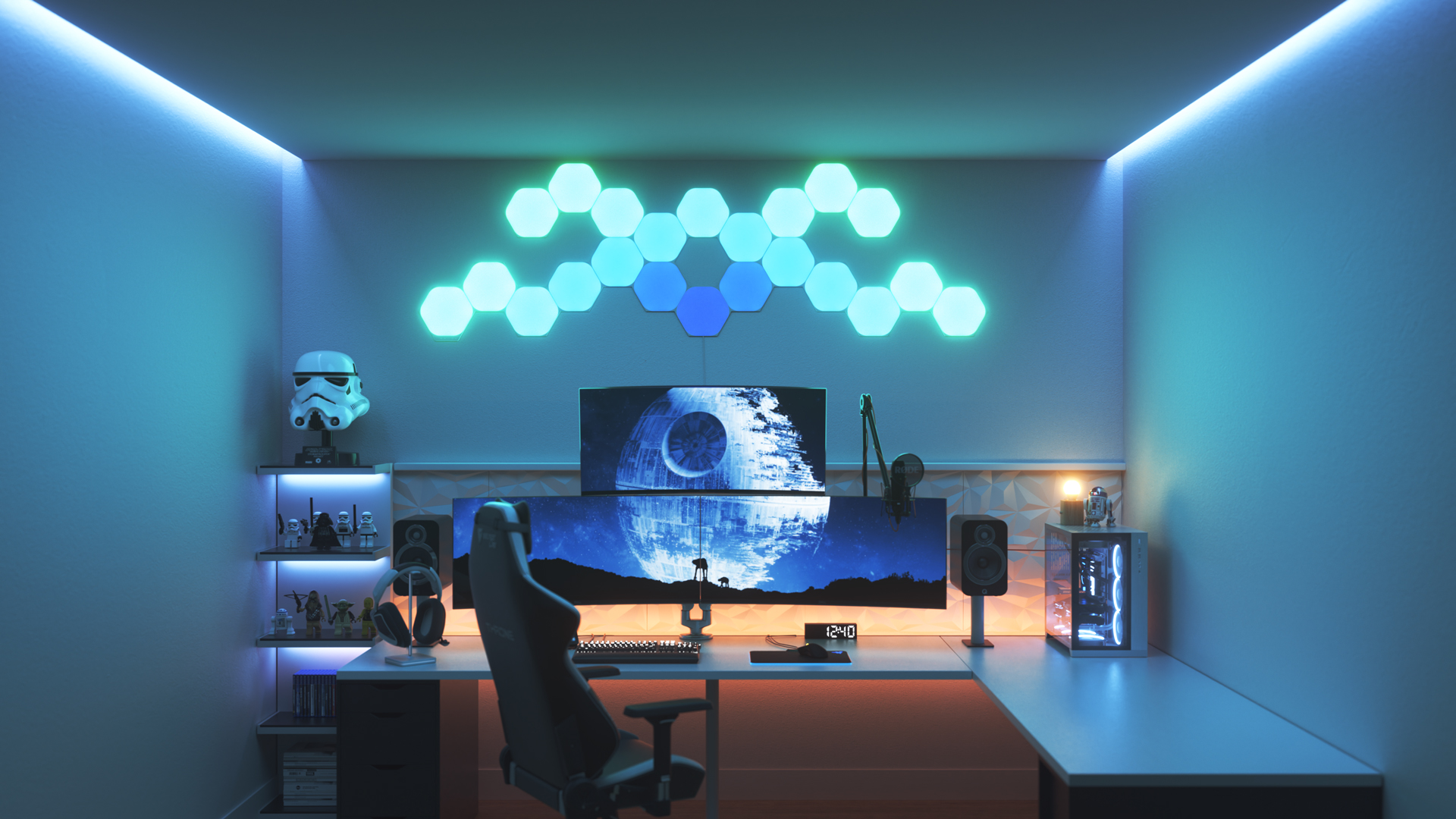 Immersive Atmospheres: Dive into immersive experiences that transcend the ordinary. Whether it's a tranquil evening, a pulsating party, or a focused work session, ChromaFlow™ adapts to elevate the ambiance.

Sleek Design: The modern design seamlessly blends into your space, allowing the panels to become a harmonious extension of your decor.

Easy Installation: With step-by-step instructions and included mounting accessories, setting up your ChromaFlow™ HexaSync Light Panels is a breeze.


Unleash your creativity and craft personalized visual symphonies that resonate with your unique style. Whether you're a gamer, a creative professional, or someone who values captivating aesthetics, ChromaFlow™ offers a canvas of light to explore.

Illuminate your world with ChromaFlow™ HexaSync Light Panels today—where technology meets artistry, and innovation dances with imagination.
Specifications 
Smart LED Technology: Experience the future of lighting with smart LED panels that offer dynamic color control and effects.

Bluetooth Connectivity: Seamlessly connect and control your panels using Bluetooth technology, enabling easy customization through a dedicated app.
USB Power: Conveniently power your panels using USB, providing flexibility and compatibility with various power sources.